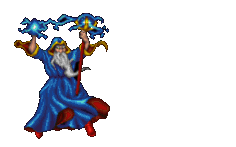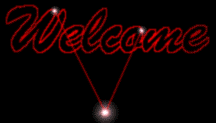 INDIAN MAGIC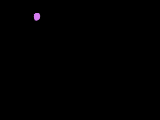 HOME PAGE

---
CHANDERNAGORE JADUKAR CHAKRA
(Chandernagore Magicians' Circle)
---
ANNOUNCEMENT
CJC PRESENTS THIRD SUMMER MAGICAL MEET
Date : 17th June 2001
Venue : Rabindra Bhavan, Chandernagore
Time : 4:30 - 9:00 PM
Delegates' Sssion with talk on magic by Resident Lecturer SOMEERAN;
Magic by ARUN BONERJEE, GORA DUTTA;
Lecture Demo by KAUSHIK BISWAS
Evening Public Show by Women Wizards & Professionals
Write to :
Vice President ARUN BONERJEE
18/B Telipara Road, Calcutta 25, India.
The programme will be graced by the presence of the Great D.C. DUTTA and
JYOGI JADUGAAR MRINAL RAY.


THE STORY OF MARCHING AHEAD
The year was 1950, the town of Chandernagore and its surrounding became free from the French Rule and became part of free India. (India achieved freedom from foreign rule on the midnight of 15th August, 1947). The same year, one afternoon, a group of enthusiastic magicians of the town met in the house of another younger magician Mr. SASANKA BANERJEE. After a brief meeting the group decided to form the CHANDERNAGORE MAGICIANS' CLUB. Elderly magician Mr. HARADHAN BANERJEE was selected as the President while Mr. ASHIM CHATTERJEE became the first Secretary. Others namely Mr. AJAY CHATTERJEE, Mr. SAROJ MUKHERJEE and Mr. SASANKA BANERJEE remained members of the newly formed club's working committee.
The club members used to hold monthly meetings in their houses by rotation, where close-up magic were regularly performed for each other. Occasionally non magician guests were invited to enjoy these magical evenings. (This practice is still maintained till today by CJC.) They also used to perform "group shows" for different social clubs. Whatever fee was received, part of it was deposited in the club treasury. The club flourished well throughout 1950.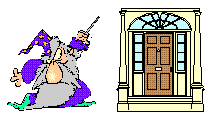 Next year an elderly magician from CHINSURA (a neighboring town) joined the club and along with him came a few more magicians. Name of that gentleman was Mr. ASHOKE RAY, who later on became a legendary name in the modern history of Indian Magic. RAY had tremendous in-depth knowledge about this art of magic. Besides he also had a huge collection of classic magic books in his personal library. It will not be out of place to state that in the sixties Mr. ASHOKE RAY and his Archana shifted to Bhowanipore area of Calcutta.
A young magician living nearby at Bhowanipore, Mr. ARUN BONERJEE, developed a close relationship with Mr. ASHOKE RAY and under his able guidance started absorbing the contents of his extensive magical library to the fullest extent. This man (Mr.BONERJEE) suggested that the name of the club should be changed to CHANDERNAGORE JADU CHAKRA( 'Jadu' = Magic; 'Chakra' = Circle). His proposal was immediately accepted and soon a very large number of magician's from all over the surrounding districts, as well as from Calcutta joined the club, bringing fresh blood to the matured CJC. The club started flourishing further.





Bt the sixties, the club not only had menber from Chandernagore but also a vast number of them were from Calcutta. Thus Mr. ASHOKE RAY was instrumental in opening another ring of the club at Bhowanipore in Calcutta at the residence of full time magician Mr. SURENDRA NATH DEY. I was immediately followed by a third ring at BEADON STREET, looked after by resident magician SHANKER PANDEY. Till today he lives at the same place and runs a school (the building which is an excellent example of architecture belongs to the decendants of the Late elder brother of Bengal's immortal film and stage actress Late CHABI BISWAS).
Gradually 'Jadu Chakra' became very busy with innumerable magical activities, soon a fouth ring was added at the residence of magician HERAMBA ROYCHOWDHURY at FERN PLACE (South Calcutta).





Everything went smoothly for a ouple of years, then gradually difference of opinion started taking place between the majority of members on one hand and on the other Mr.ASHOKE RAY and a few of his associates regarding policy matters. Ultimately the second and fourth rings merged under the leadership of Mr.ASHOKE RAY and started working as 'JADU CHAKRA' (Magic Circle) from Calcutta. The first and third rings merged together to form a new club - 'JADUKAR CHAKRA' (Magicians' Circle) and started working from Chandernagore.
Thus the new club CHANDERNAGORE JADUKAR CHAKRA was formed in 1963. The first President was Mr.R.P.BOSE and the Secretary was Mr. SASANKA BANERJEE. Many magicians from Chandernagore and Calcutta joined this club, most notable of them were Mr.NIRMAL CHANDRA DHAR, Mr. G.B. ADHIKARI (both from Chandernagore), Mr. V.M. GHOSH (from Calcutta). From here onwards Mr. V.M. GHOSH took the leadership and the club started organising regular magic shows in and around Calcutta. Then Mr. GHOSH was transferred by his employers to BHUBABESHWAR (the capital city of 'Orissa' state of India). This was a loss for the club but members like Mr. PRASANNA GAN, Mr. TARAK DEY, as well as younger members like Mr. ARUN BONERJEE stepped in. All of them became very active and again regular shows were organised in and around Calcutta.
In 1964, JADUKAR CHAKRA started organizing Annual Convention at the NRITTYA GOPAL MEMORIAL AUDITORIUM in CHANDERNAGORE It used to be attended by hundreds of magicians and magic lovers from all over WEST BENGAL state. In the meanwhile the club was registered with the Government Society Registration Office as CHANDERNAGORE JADUKAR CHAKRA (C.J.C. in brief).
Next big step for CJC was in the year 1988. They started organizing their Annual Convention at the then newly constructed Government Auditorium, the prestigious RABINDRA BHAVAN which had a capacity of 1200.
Further step forward was when the convention was made a two day affair in 1997. It is now being attended by a minimum of 300 magicians coming from all over the Indian sub-continent, plus from distant countries of Europe and the rest of the world.
Recently from 1999, CJC has started organizing a Summer Magical Event. This year (2000) it was highlighted by the performance of Women Wizards.
The club also publishes a little quarterly Bengali magazine named JADU which already has more than 160 regular subscribers. It is also supported by generous donations from the clubs global well wishers.
Our recent step is this particular WEB SITE which launches our club into the new millennium.
INVITATION: All are invited to attend our next Annual Convention scheduled for the 13th and 14th of January 2000.

This web site is the property of

---
CHANDERNAGORE JADUKAR CHAKRA
---
Site design & maintainance by Dr.Alok Mitra ( Jadugaar Doctor Bramha)